001 ☷ Behind the Magazine (Issue 1)
"Maybe the best we can do when attempting to understand time is to notice its passing, to soak in the beauty of those silver flashes on white, to dance under the disco lights and savor whatever was, whatever is, and whatever might be."
As we build our own lives, we often plan them in days, weeks, months or years. But it seems like the most meaningful moments aren't marked by dates, but rather, experiences. The time we backpacked the Pacific Crest Trail. When we were in college. Who we were when we first moved to New York. As time passes us, usually quicker than we notice, we grow and learn new things. Our world changes, the cultures and societies we find ourselves in. Our perspectives change, from 12 to 24, 24 to 35, 40 to 80. Seasons come and go, people enter our lives and leave, realizations are discovered and old wounds heal. Time is a tool we use to navigate, perceive, and understand the world, as much as the passing of time itself gives us a better navigation, perception, and understanding of the world.
Issue 1 of revolukin magazine aims to explore the human experience in relation to time.
THE PEOPLE BEHIND ISSUE 1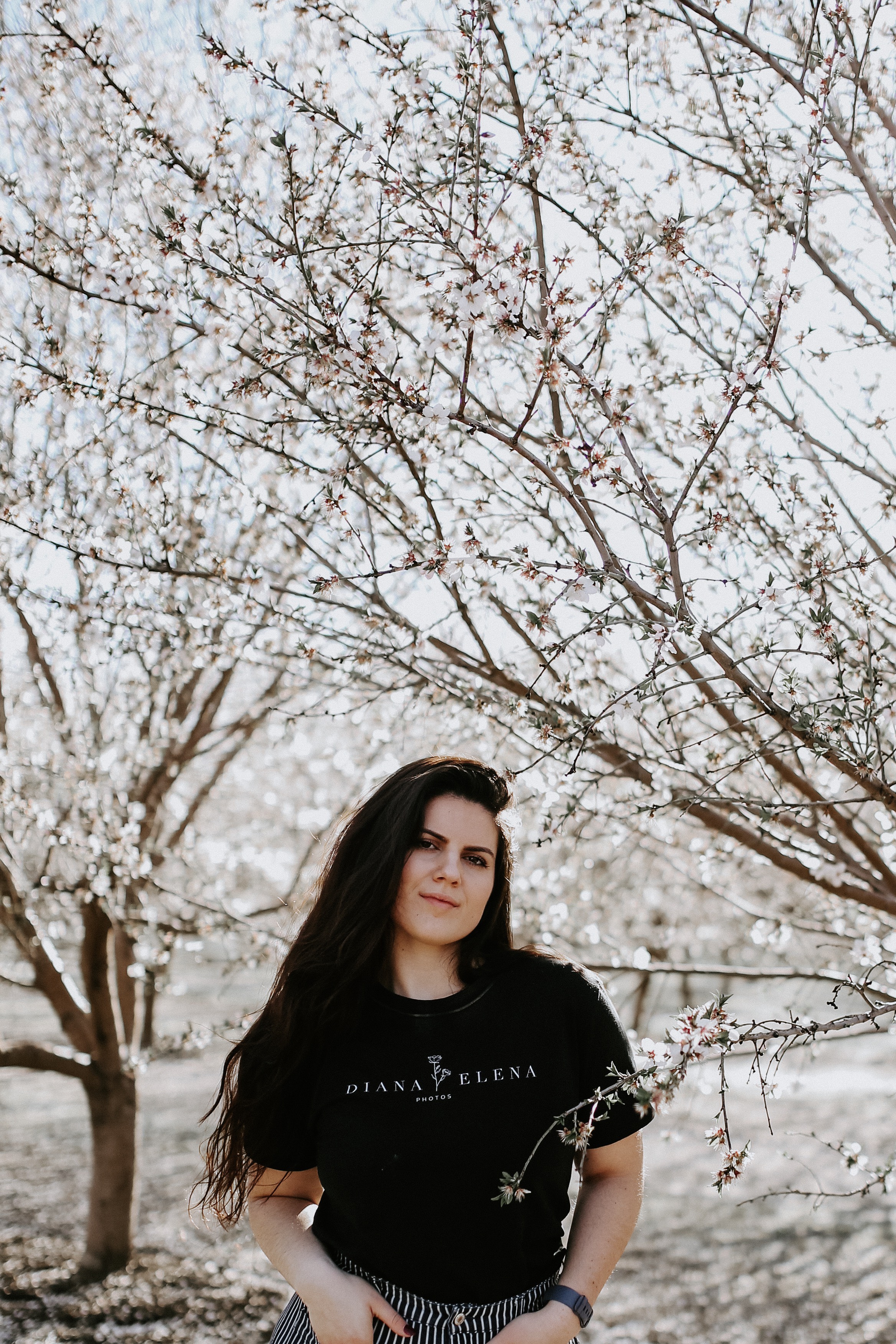 is a Northern California-based portrait & lifestyle photographer with a love for travel, red wine and puppies.
is a PhD student in psychological science, living about a mile from the beach in Costa Mesa, California.
"I've spent the past six years living within 10 minutes from the ocean and I'd like to keep that rule going for the next sixty years. Not sure if that's quirky enough for you, so feel free to add any of the following facts instead: 1) when I laugh too much, I get the hiccups, 2) I lied about my height on my drivers license and that's the first thing I think about anytime I've gotten pulled over by a cop, 3) when my partner and I were long distance, we would call each other, put the phone on speaker, and press play on Mad Men at the same exact time so that we could Netflix and chill together."

Sasa Vega [Sarina Merely] (Writer)
is a multi-disciplinary artist, researcher and writer based in San Diego, CA. Her work focuses on mixed-race identity, the U.S./Mexico border and heterotemporality through time + space. She is currently an MFA candidate at UC San Diego.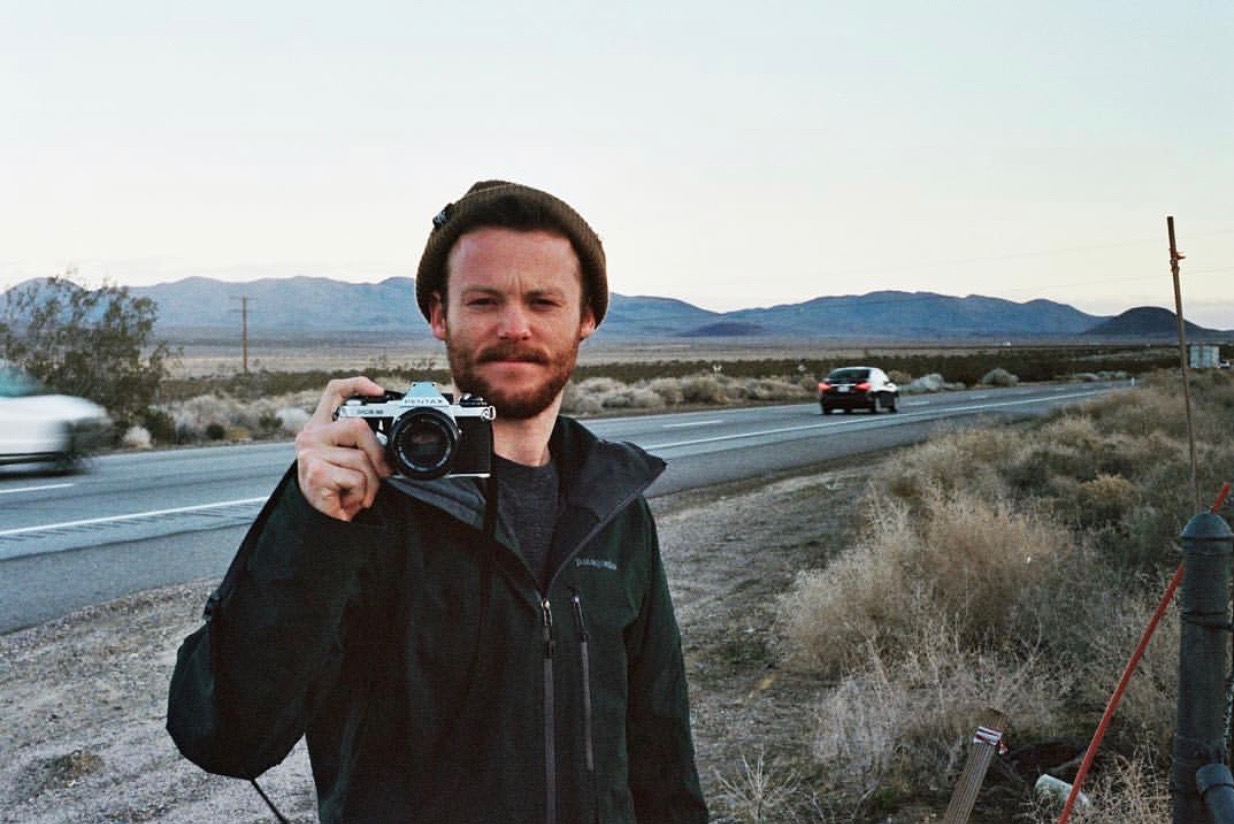 Connor Rafferty (Photographer)
is currently based in Manhattan Beach, California working at a post production studio in Santa Monica.
"At the moment I'm planning my next adventure and project—so stay tuned!"
is a photo-enthusiast and traveler based in Bratislava, Slovakia and Prague, Czech Republic.
"I spend most of my time exploring nature and in the mountains, it's where I'm the happiest. I always bring my analog camera with me to take photos of everything I find beautiful!"
is a writer, editor, and flat-faced cat mom based in sunny San Diego.
Travis Zane (Creator & Editor - Writer - Photographer)
Toa Heftiba (Photographer)
Olivia Johnson (Writer)
Grace Calhoun (Writer)
Diane Kim (Writer)
Takoda Patterson (#revolukin Contributor)
When I was a little boy, I used to collect rocks. The ridges and colors of each tangible fragment fascinated me. The complexities and variations in shimmer told me that, indeed, by the way our weather curates the earth into beautiful specks of gold, green, white-sprayed-with-silver and deep reds and blues, magic exists. When I pick up a stone from the shore of a beach, I often think about how long it might have been sitting there. I think about the minerals that formed it or the mountain it came from, the history behind its placement between my toes and the time it took to reach the sand. When I look at a child running around a classroom in New York, bouncing up and down with the melody of a song or describing the newest updates to their paper airplane, I consider the person they are growing to become. When I speak with someone who has lived through a generation of life, traces of realized optimism and persevered loss visible in the fragile etches on their skin, I wonder who they were in previous years, the precious and meaningless things they lived through.
There is a feeling of uncertainty and boundless possibility that overtakes my body when I think about these things, how the world weathers us, from jagged rock to polished stone, young to old, lost to a little bit wiser. When I first moved to New York in 2017, I began to feel time fly by faster than it ever had before. Several changes took place in a matter of months. Strangers became close friends, the insecurity of unemployment transformed into the pursuit of an independent career, exploring sexual identity strengthened into a pride of being queer and steadfast in the self I had always known. Previous memories of past selves began to feel close and far away at the same time. I began to wonder what magic existed behind the phrase we all repeat as we put pen to paper, writing the wrong year in late January: "Time flies". And it does, doesn't it? No matter how many instances we mouth those words, they feel real, a bit mystical, hinting at the obscurity and intangibility of how millions of moments exist and then cease, and somewhere along the cascading of events we find ourselves.
As I write this letter, I have been attempting to recall how this all started. Why I spent so many hours, nights, and weekends alone researching how to create a magazine. Why my friends entertained the idea or followed through with their own contributions. Why I rose from the floor of my tiny apartment in Brooklyn after lying horizontally, pondering the question "Why am I doing this?", to continue doing this. Why all those who have supported "doing this" chose to do so. I believe that our world is beautiful and connected, that the human experience is capable of fervent joy and generosity, though our modern lives may not necessarily make this obvious. My goal with all of this is to put something out into the world that reminds us we are human—beautiful, breathing, living beings. To give us something to sit down with, meditate on, and feel a little better about the world afterwards.
In the summer of 2017, my dear friend and I decided to embark on an impromptu road trip up the Pacific Northwest coast. At the Seattle Fish Market, I came across a rotating book rack neatly arranged with cards and publications. I pulled out a magazine with a weight I'd never felt before, titled after our favorite snack. Flipping through the pages of empty space intertwined with stories and images, I fell under a spell. I had never seen anything like it. "I want to make this," I whispered in between breaths of sunshine and sea salt. Perhaps that was the beginning of this cascade, perhaps it was another moment. Attempting to pin the beginnings of this project feels like dancing with the reflection of a disco ball, illusory and scattered across an expansive white wall.
Maybe the best we can do when attempting to understand time is to notice its passing, to soak in the beauty of those silver flashes on white, to dance under the disco lights and savor whatever was, whatever is, and whatever might be. My hope for this magazine you are holding in your hands is that its stories and images, the people and feelings behind them, remind you to dance. May we explore the world under an emotional, creative, and inquisitive lens. Together.
RESOURCES FOR CREATING AN INDIE MAG